Social media has become the essence of all internet users worldwide. Social media has been the most used and popular medium on the internet, ever since it took over pornography in 2008. With Facebook being the second most popular site in the world with over 1.2 billion active users (as of today), chances are that you are already on a social media platform if you are reading this blog.
Different people use social media for different things. There are people that you love, people that you like, people that you dislike and then there are people that you love to hate. After having a conversation with my business partner about the types of such "love to hate" users, I compiled a very interesting list. It may be a bit controversial but is definitely worth writing a blog about it. I mean come on, blogs shouldn't be all work and no play, right.
So here goes the list of various types of people on social media that we love to hate (strictly in alphabetical order). And be honest, you have at least one of each type in your friend list – I have too. And… you know who you are too 😉
Baba
Self-Improvement, positivity, quotes. Dude, we know you have recently gone through a breakup, no point faking being strong! And please create original content. Every saint has a past and a sinner, a future.
Drunk
Jack, Johnny, Glen… Get some company, you are not going to live long this way anyway.
Know it All – Mr/Ms. Intellectual
Career Advice, family advice, financial advice, divorce advice. They know it all. The newer version of dadimaa ke nuskhe.
SEO
Please like this page. Please like this post. No, I don't like what you are promoting, In fact, I don't even know what your promoting.
Selfie
We know you have a phone that has a front-facing camera. And you should know that the habit of taking selfies has actually been classified as an illness. I mean a dude got killed in Mexico taking a selfie. Therapy?
Shareoo
The Share button was created for these people only. Click on share from a pic of Aishwarya Rai to a pelican stuck with ocean waste. And you're only wasting space on my timeline, and my time.
Shy Guy
Don't ask don't tell. You don't think and you don't exist.
The Adrenaline Junkie
The most common ones are the bungee jumpers and the daredevil skydivers (especially with a video). Ever tried a wheelie on your dad's Bajaj Chetak?
The Couple
Engagement, marriage, honeymoon… We don't care about chocolate, cranberry or strawberry…seriously. Enough of the SDA(Social Display of Affection).
The Dog/Kitten/Pig
Apso, Pug, Kitten, Piglets. You clearly are not Human, I guess we should hang out.
The Family Person
Buy a dozen eggs on your way back from the office. Lady, we do not need to know that you missed your period.
The Foodie
Breakfast, lunch, dinner, Restaurant, Hotel, Café. You are not a connoisseur of food, you have a serious complex. And let's be honest, the food wasn't as good as it looked now, was it?
The Gym Freak
We seriously don't give a f*** about your transition and steroids come cheap. Only Khurana ka Maal can take care of your D cups! And remember if your chest makes your girlfriend's breasts look smaller, you are doing it wrong.
The Marketer
Put a picture of a sari, car, necklace whatever they sell, and tag as many people they can. We know the prices in Bangkok, and that's not Gucci, at least buy the proper tags!
The Photographer
Taj Mahal, Rain, Stairs, beggar, baba. Shop no. 17 Gaffar, right?
The Politician
The Sangh, the Gandhi's and the AAP, all embodied in 1. Kindly get a new manhole for my back lane, the previous government failed to do so. That's all I need from you.
The Pouts
Ever heard of Perry the Platypus? (PS – You are allowed to pout only when it comes out like the pic below)
The Priest
Liking this post will send one prayer to the victims in Gaza and help them find shelter. Sharing this will send two. I mean, seriously?!?!?!
The Showoff
View from my balcony, my car, my bar, my underwear. We do not need another silencer.
The Socialite
LGBT, Hamas, Poor Africa, Humans of New York.  What are we – Monkeys of New Delhi?
The Traveller
Barely travelled, but when they travel, this category puts their camera on blast mode to capture every second and expect the world to click through each photograph. Try travelling from Delhi to Bihar in the general class of the Indian railways.
The Ugly Betty
Aishwarya, Jolie, Deepika. I heard there are 7 look-alikes in the world, I guess technology is moving faster than I thought. Who the f*** are you? Do  I actually know you? Have we ever met?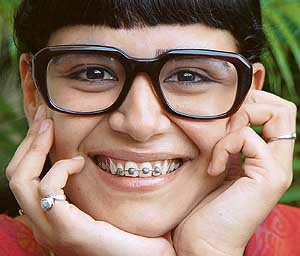 To be honest, there are some genuine people too and some really nice ones, but it is human nature to find out faults in others, now isn't it? Hope you had fun reading the blog. It was meant to be a fun read. If you are angry after reading the blog, you know your type already 😀
Cheers!